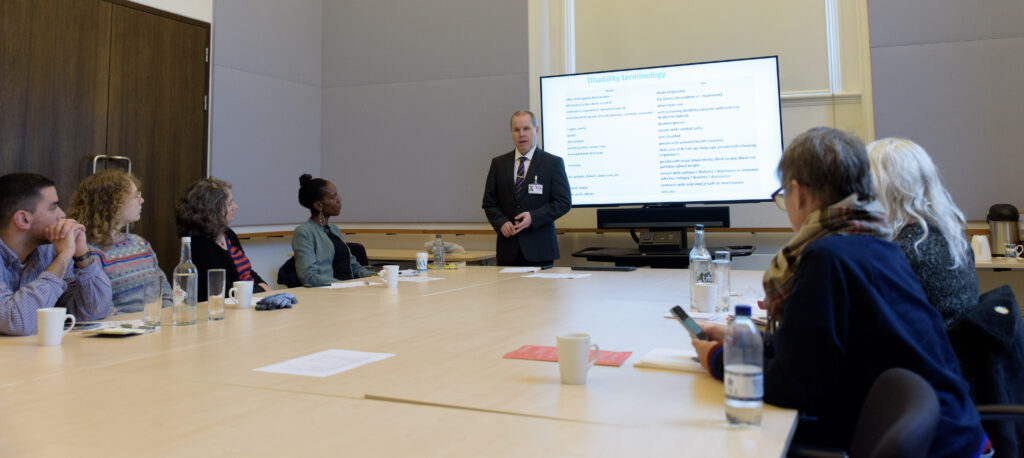 We provide you and your business with cost-effective advice, creating high-quality sustainable business solutions that are tailored to your requirements. A dedicated consultant will work closely with your leadership team to identify challenges across your organisation using the following processes:
Strategy and Planning
We advise organisations on how to implement inclusive strategies by identifying policies and practices which facilitate the elimination of discrimination. We do this by undertaking policy audits and then create achievable cost-effective action plans using tried and tested methods based on best practice solutions.
Audits
Inclusive Environments
We enable organisations to ensure their premises are inclusive to employees and customers by carrying out a comprehensive access audit of premises and their approaches. We provide access audits which promote inclusive design in the built environment and service provision and we do this by benchmarking against Building Regulations and British Standards. Following an audit, we will provide you with fully costed recommendations and achievable timelines.
Web Accessibility
82% of disabled people have clicked away from an in-accessible web site, leading to a loss of business for the web site owner. Our web consultants will help identify how to mitigate against any loss of custom by auditing your web site and providing cost effective solutions. Benchmarked against internationally recognised standards, our solutions can bring an increase in new web traffic.
---
If you would like to discuss how Tamstone can help your business to become more inclusive and tap into the £250 billion of the disability spending power, then do contact us at the above link.